Sports Lottery Provider to Offer Team USA Branded Games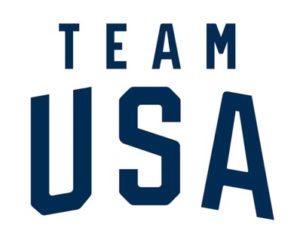 Team USA and EquiLottery Games have entered into an agreement for the development and deployment of Team USA state lottery games based on the results of Olympic Games competition. Team USA Summer Gold and Team USA Winter Gold are available now for sales through state lotteries leading up to both the upcoming Tokyo and Beijing Olympic and Paralympic Games.
"We are excited to bring Team USA to lotteries across the country," said U.S. Olympic and Paralympic Properties Senior Vice President of Consumer Products Peter Zeytoonjian. "Launching live sports lottery games gives Americans an additional opportunity to cheer on Team USA athletes, and we look forward to working with EquiLottery Games to celebrate them."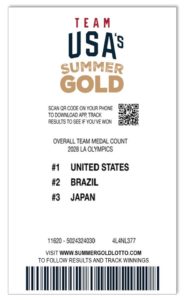 Under the agreement, EquiLottery Games will offer these draw games authenticated with the Team USA marks and logos to add extra value to the player experience. Tickets will be based on Olympic team competitions, with players receiving three randomized teams out of a field of 20. Multiple cash prizes are available with a 5 to 1 overall odds of winning and a $5,000 top prize. A recent Ipsos study conducted in consultation with multiple state lotteries suggests these games would perform at 35 cents per capita over a six-week sales cycle or $21 million for a population of 10 million people.
"EquiLottery Games is thrilled to expand our sports game offerings to include Team USA," said EquiLottery Games Founder and CEO Brad Cummings. "Every two years, the country joins together to cheer on Team USA. Now lottery players will have extra incentive to support our athletes and we're proud to be able to make this opportunity a reality."
EquiLottery Games, the pioneer of live sports lottery games in the U.S., has partnerships and licensing agreements with national sports organizations including Major League Baseball, the National Basketball Association, and NASCAR. Win Place Show, a draw game based on the results of live horse racing, was introduced August 16th, 2020 through the Kentucky Lottery marking the first ever lottery product of its kind in the U.S.
ABOUT EQUILOTTERY GAMES
EquiLottery Games is the leader of a new live sports category for jurisdictional lotteries. Developing these games of pure chance protected by US and Canadian patents, EquiLottery Games supports its lottery offerings through a series of products and services that make its games plug-and-play for its state lottery customers. These include central gaming systems, data licensing, horsemen negotiations, intellectual property licensing, multi-platform mobile apps, multi-channel marketing support, operational support, player endorsements, second chance raffle prizes, sports calendar development, sports league licensing, systems integrations, and video streaming.
Lotteries interested in participating or learning more should contact Brad Cummings at brad@equilottery.com.