System to provide random outcomes for sports based games.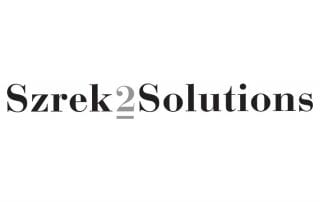 Szrek2Solutions LLC (Szrek) announced that EquiLottery Games and their technology partner Tournament One have contracted to use Szrek's RNG solution for EquiLottery Games' new innovative lottery games based on live sporting events. This new platform allows players to bet on randomly selected outcomes for professional baseball, basketball, football, and hockey games along with other team sports in the future. Szrek will provide its secure solution for randomly selecting and verifying wagers: Trusted Draw™ Electronic Draw System and Trusted Audit™ real-time verification system to ensure randomness of outcomes and integrity of the results.
Use of the Szrek solution will ensure the high performance of the generation of the random outcomes required for lottery betting and the maximum level of security. Trusted Draw™ will be integrated with Tournament One's gaming servers which in turn will provide wager content to the lottery's gaming system, for logging and printing. The Trusted Audit™ system will verify the integrity of the random numbers and ensure RNG transparency, which will be monitored using Szrek's Trusted Monitor™ system.
The security of the RNG system is a key differentiator of the Szrek solution.  It ensures cryptographic randomness of all random results and provides nonrepudiation to allow random process verification. Rick Perrone, Tournaments One's CEO, says that Szrek's product suite was selected due to the company's excellent record and their RNG experience and expertise in providing high performance systems: "Szrek's solution is ideal because it is secure, reliable and supports a large number of wagers per second". Brad Cummings, EquiLottery Games' CEO, expects growing popularity of the games and adoption by many lotteries: "With this new gaming system, we're able to offer an exciting new parlay-style game play without requiring lotteries to be experts in the sports we offer. While we're currently publicly offering this for MLB games only, this system is designed to offer games based on all major team sports in the U.S. in multiple game formats."
The Szrek RNG solution has a superior security and capability of detection of hardware failures and fraud. The audit system mathematically proves integrity of the random numbers and the associated game data. The RNG and audit method used by Szrek has been patented in the US and internationally, and the RNG has been certified numerous times by labs in the US and abroad. The Szrek platform has been field proven for fifteen years, generating hundreds of thousands of random numbers daily, and the RNG products have run flawlessly since Szrek's first deployment in 2005.