Jarret Oldham joins EQL as Product Lead.
EQL Games, a provider of technology and games based on the outcome of live sports to the government-regulated lottery industry, today announced the hiring a Jarret Oldham as Head of Product. In this role, Oldham will manage product development by the EQL Games in-house engineering team.
A native of Louisville, Oldham previously worked as a technology consultant, providing data analytic support to a number of national comp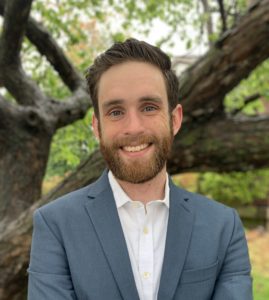 anies. In this role, he facilitated end-user data analysis and has experience with semantic modeling for reporting in multiple environments. A graduate of Purdue University, Oldham has also served as a software engineer, and it is this understanding of the entire product lifecycle that makes him a perfect fit for EQL Games' current and future in-house development.
For EQL Games, Oldham will oversee the company's technology efforts by ensuring products travel efficiently from concept to completion. With over ten new game types at different stages of development, among his immediate responsibilities will be to assist in hiring a team of engineers, ready multiple game types for the market, and work with clients to deliver new EQL Games products.
"This is an exciting time for EQL Games, and we welcome Jarret's addition to our talented team of technologists," said EQL Games Founder and CEO Brad Cummings. "Jarret's skill set will help us continue to deploy our innovative portfolio of games and technology designed for the lottery and gaming industry. We welcome him to our team and look forward to his talents continuing to move us forward."
Founded in 2014, EQL Games has grown from a single game concept to a full draw game studio. The company is best known for its live sports catalog of games backed by iconic brands such as MLB, NBA, NHL, NASCAR, and Team USA. In 2020, EQL Games launched Win Place Show, the first ever daily draw game based on a live sporting event, through the Kentucky Lottery.
These games are powered by a fully modern technology stack led by a Secondary Draw System (SDS) which enables the creation of new draw games in less than four minutes. Influenced by our executive team's experience in global billion-dollar industries such as finance and healthcare, EQL Games has created streamlined solutions to today's lottery problems that can significantly reduce expenses, shorten timelines, and give lotteries more control over their draw game content.