Agreement will allow EquiLottery Games to utilize real time data in support of games such as Baseball Bucks.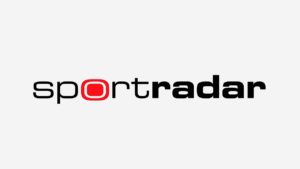 Lottery game developer EquiLottery Games and Sportradar, the world's leading global provider of sports data and content, are announcing a first-of-its-kind data partnership to power lottery games based on the results of live sporting events. This agreement initially covers the data necessary to offer Baseball Bucks, the first daily lottery draw game based on the results of a professional sports league. EquiLottery Games recently announced a partnership with Major League Baseball to develop Baseball Bucks.
"We are thrilled to add another industry leader to our growing list of partners in the gaming space," said EquiLottery Games Founder and CEO Brad Cummings. "Through this deal, our lottery partners can be confident the data we use to power our games will be of the utmost integrity.
"This is the next step in our development of this new lottery category – games of pure chance based on the results of live sporting events. We hope this partnership goes beyond Baseball Bucks as we continue to expand our vision to develop what is essentially the world's first game of chance sportsbook."
Earlier this year, Sportradar became the first provider of official Major League Baseball league data. While the data needed to power games such as Baseball Bucks is limited, the accuracy of such data is paramount to the success of the game. Sportradar also provides data for other major sports leagues, so this agreement lays the foundation for an ongoing relationship between the two companies.
"Development in the sports gaming space has been understandably dominated by sportsbook providers," said Sportradar's Corporate Sales Manager, US Betting, Joe Solosky. "As such, we are excited to join a true innovator that's putting a new spin on engaging players with games based on live sporting events. We look forward to being a part of the success for Baseball Bucks and other future games that EquiLottery Games develops."
EquiLottery Games is the leader of a new live sports category for state and provincial lotteries and recently completed a financially successful pilot of its live horse racing product Win Place Show in partnership with the Kentucky Lottery. Developing a series of live sports games of pure chance protected by US and Canadian patents, EquiLottery Games supports its lottery offerings through a series of products and services that make its games plug-and-play for its state lottery customers. These include central gaming systems, data licensing, horsemen negotiations, intellectual property licensing, mobile apps, multi-channel marketing support, second chance raffle prizes, sports calendar development, sports league licensing, systems integrations, and video streaming.